Did you know the original designer of Strawberry Shortcake and Care Bears is none other than Tulsa resident, Muriel Fahrion? We are so lucky that she has become a friend of Ida Red! Read on, friends!
June 14th is National Strawberry Shortcake Day and, for Tulsa, that day is extra sweet. Why, you ask? Well, prepare to have your mind blown. Tulsa is the current home of the original designer of ultra-nostalgic, too-cute-for-this-world Strawberry Shortcake and Care Bears. Yes, you read that right. Your favorite red-haired, sweet strawberry gal was first designed and created by a Tulsa resident and, yes, she is just as cool (and adorable) as you can probably imagine. 

Muriel Fahrion first started her career in illustration at American Greetings and in1977 she was asked to come up with a rag doll character with strawberry and daisy theme in colors of pink and green for a greeting card series. This was the beginning of Strawberry Shortcake (and her beloved cat, Custard). The character took the world by storm and what was intended to be just a greeting card design expanded to books, clothing, dolls, toy accessories, and home decor, all in two years! She then also designed the first concept art for the characters of The Get Along Gang and Care Bears.
Today, Muriel is living in Tulsa and has her own company, Outta Thin Air. Outta Thin Air creates the cutest merch you have ever seen, including sweet strawberry jewelry and original art from Muriel herself. Her merchandise is a must have for anyone who grew up loving Strawberry Shortcake. It's the best kind of trip down memory lane. Needless to say, Muriel is a busy lady. When asked if she ever finds time to sleep, she said, "Oh, I take naps." What a woman!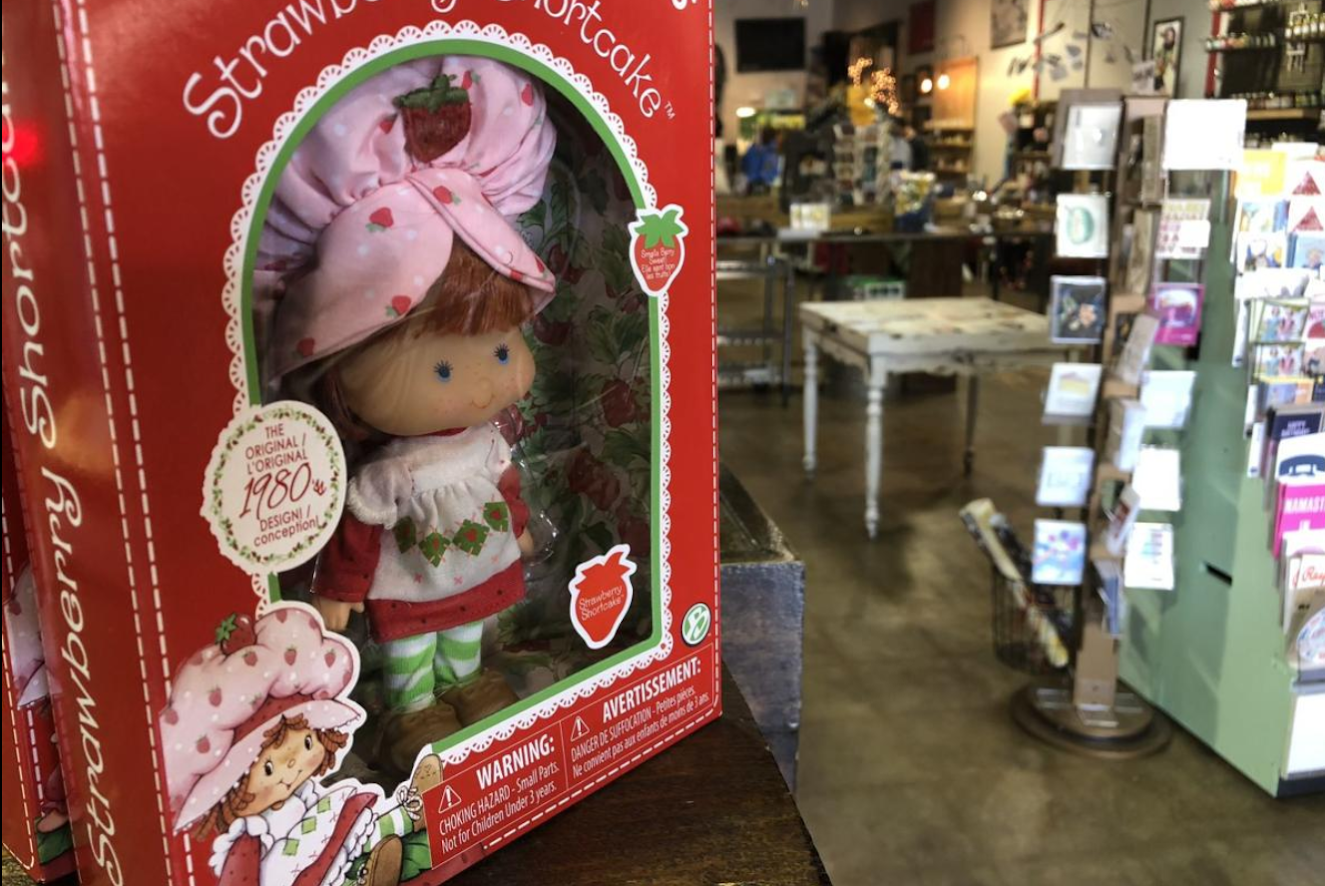 Muriel first developed a friendship with Ida Red after she and a sister paid a visit to the store and saw Strawberry Shortcake dolls there. She did not introduce herself as the creator of Strawberry Shortcake but she did leave a sweet surprise. She took a piece of paper from her purse, drew Strawberry Shortcake and signed it. She stuck the drawing in the corner of a box that contained a Strawberry Shortcake rag doll. Our owner, Angelene, found the drawing and the rest is history!
This June, we are super excited to invite Muriel back to Ida Red for a celebration of all things Strawberry Shortcake! Keep an eye out for more information on our social media channels and your inbox. You're not going to want to miss this!