Who is that Ida Red lady you named your store after? ... Find out here!
"Down the river and across the creek / 
Don't get a letter but once a week / 
Ida Red, Ida Red, 
Can't make a living / for Ida Red 
Ida Red, Ida Red" -Woody Guthrie
"What's the story behind the name?" We get this question a lot. We're Oklahoma's general store but who is the eponymous Ida Red? 
Ida Red is a woman who crops up periodically in many American folk songs from the mid-to-late 1800's to early 1900s. One of the most famous of these accounts is from Oklahoma's own Woody Guthrie, a beloved musician of our owner Angelene. Angelene loves Guthrie's Ida Red so hence our store name!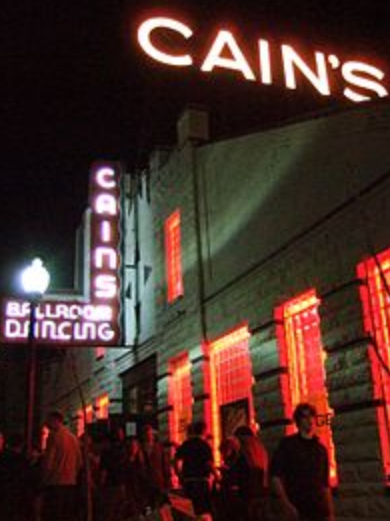 Beyond our love of Woody Guthrie, Ida Red has an incredibly interesting legacy. Historian Lee Roy Chapman traced mentions of Ida Red back to the Civil War era, where it appears as a traditional freeform folk song of unknown origins. The first recording of Ida Red dates back to 1924 by the Fiddlin' Powers and Family. Bobs Wills, of Tulsa's iconic Cain's Ballroom, recorded another version in the early 30's and set it to a 2/4 beat, making the traditional folk song a faster fiddle square dance number. He even recorded a second version called "Ida Red Likes the Boogie." Even Chuck Berry did a spin off of the original Ida Red and used it for the inspiration of his famous song Maybelline, which went on to integrate the Billboard 100 for the first time in its history. Rolling Stone even listed as number 18 out of the 500 most important songs in Rock n Roll history. Talk about a legacy!
No one necessarily knows who the real Ida Red was but traditional American songwriting was very much based in journalism. It is entirely possible that Miss Ida Red did actually exist and left a series of broken hearts in her wake. Musicians were the original newscasters and newspapers, after all— they traveled from place to place, singing songs about the places they had been and the things they had seen, sharing the "news". These folk songs took on new life with each retelling — like a game of telephone — the longer it was passed on. In a way, that is the same spirit we at Ida Red General Store try to embody. We tell the history of Oklahoma and Tulsa with respect to the past but with joyous bounding into the future. 
We're thrilled to carry on that joyous legacy of Miss Ida Red, whoever she might be!