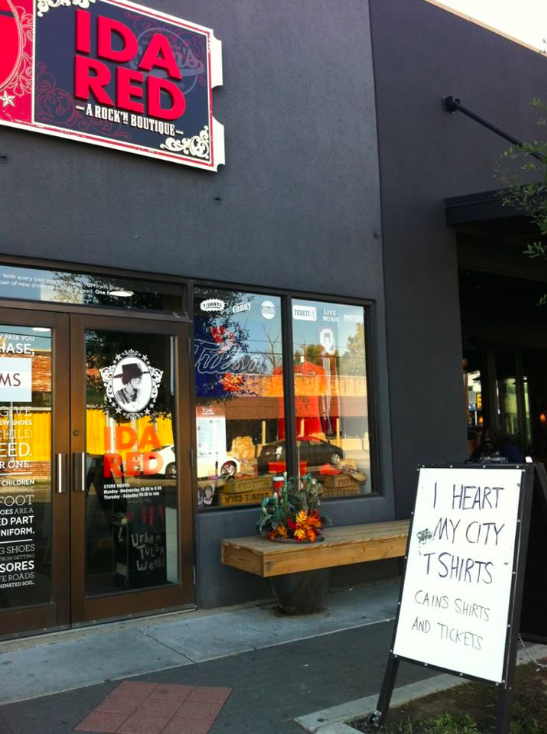 Once upon a time (2008 to be exact), Ida Red General Store was born. At the time, our fearless leader, Boss Lady Angelene Ripley Wright, had recently graduated from the University of Tulsa with a degree in art and a keen interest in product design. As she partnered with Cain's Ballroom to help with their merchandising, the owner of Cain's, Alice Rodgers, purchased a storefront property on South Peoria Avenue and hired Angelene to help manage the space.
Angelene took this "temporary gig" and ran with it. From her college years, she noticed a dearth of enthusiasm for the city that she loved so much. There were no shops that celebrated the cool things she cherished about Tulsa and Oklahoma. So she sought to create a space that did just that.
The commitment to products and vendors that give back became a focal point of the store's mission right away. Angelene's dad, Tulsa musician Steve Ripley, was an inspiration for using the store to retain and celebrate the cool culture of Tulsa that many people didn't even know about. His personal relationships with JJ Cale and Leon Russell fostered partnerships with the families of the musicians and Ida Red became a place to honor their legacies. When Angelene designed her first Oklahoma sticker, that's when things really started to click. As you know, a sticker is not just a sticker, but a reflection of values and identity. It's a way to show people who you are!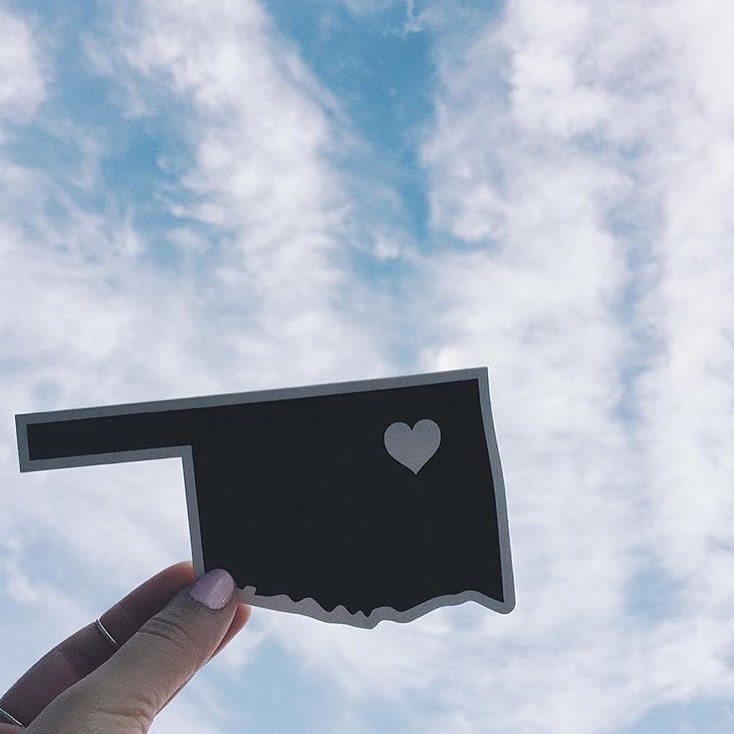 This once-temporary job became Angelene's life work as she came to realize what a profound impact Ida could have on the Tulsa community and she purchased the store in 2016. The store you know and love has become a place to revel in nostalgia, connect to local places and local artists, and find products that bring joy. From the funky music we play to the goofy socks that we sell, Ida Red is meant to make you smile. From the Bell's merchandise to the feeling you get when you hold a glass bottle of Weber's root beer in your hand, Ida Red is meant to take you back to the good ol' days, whenever that may be for you. And when you buy a mug or a t-shirt that represents your relationship to Oklahoma, we hope that it's helping you have pride in the place you call home.
And now, we hope that we can connect you to things that you love so that you and your Ida goodies can live happily ever after:)