Celebrate the Grand Opening of our new location with us on September 12th, 2022!

Our 3rd shop in Tulsa is located at 9146 S Yale Ave (Suite 215) - tucked right in between Wholefoods & Hollywood feed!
This new spot is located in the Yale Village shopping center, conveniently
right next to Wholefoods, so you can come get a sweet gift for
yourself or a loved one, and make a grocery run in one easy peasy stop!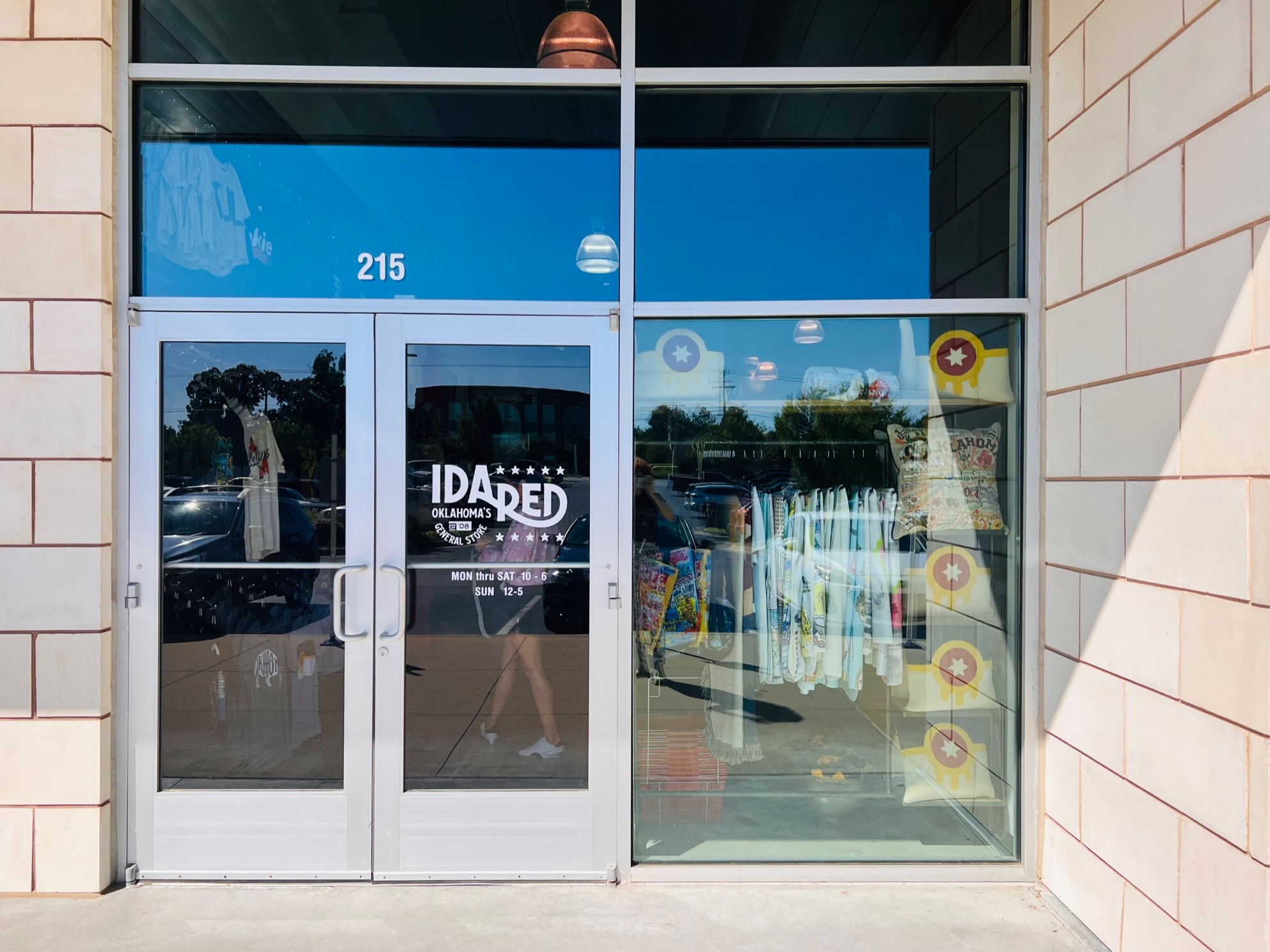 Pictured here is the front door of the Yale shop! Join us on a virtual blog tour of the space...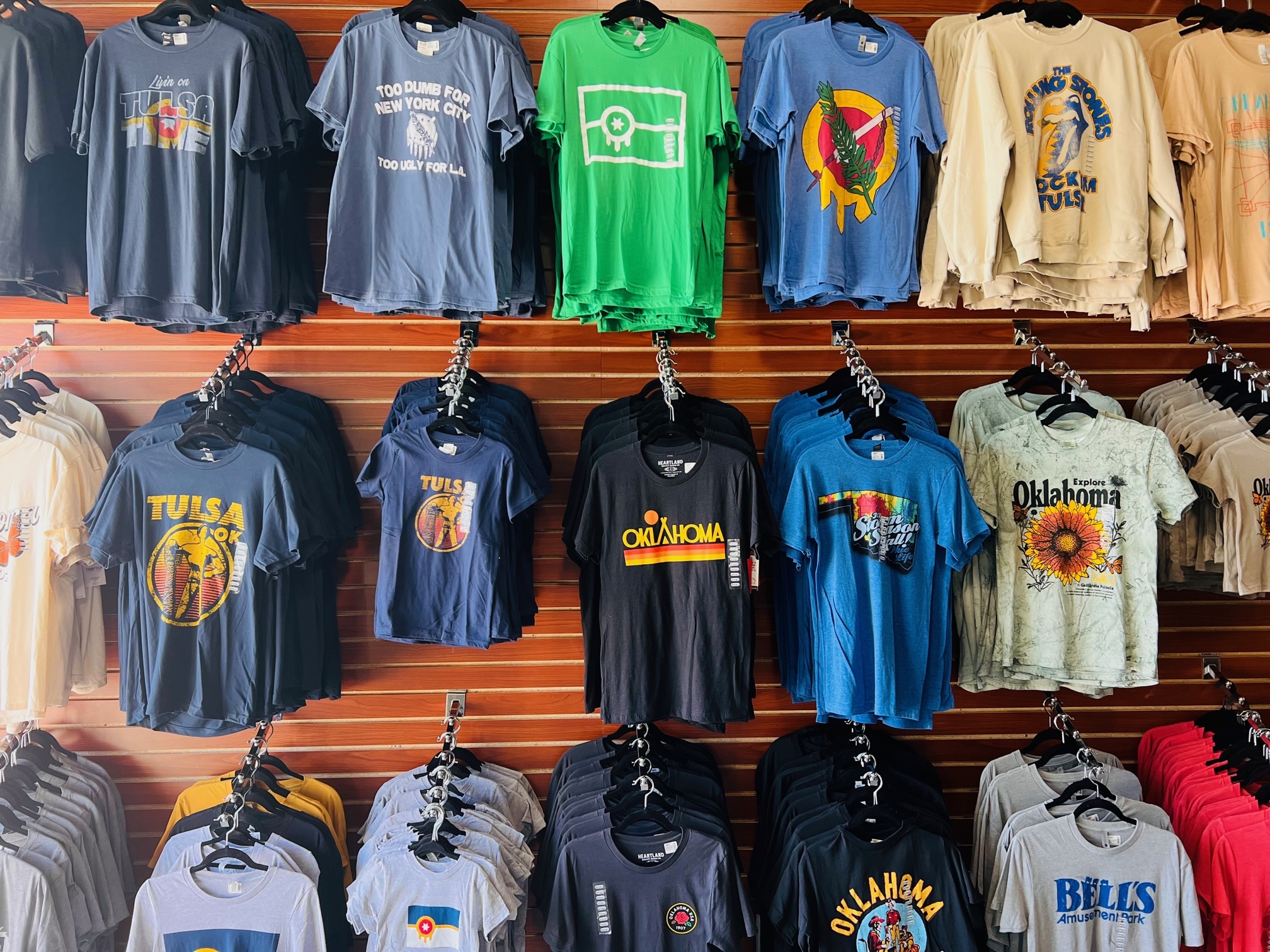 As soon as you walk inside, you'll find two tshirt walls on either side of the front doors. Filled with all your favorite Ida Red classics, as well as some new designs! We are constantly updating our inventory!
In the middle of the walls, you'll see our Oklahoma gift table, a spotlight table featuring all of our awesome seasonal specific goods & gifts, an Okie hat display, & an entire wall of Tulsa/Oklahoma mugs, pints, and shot glasses!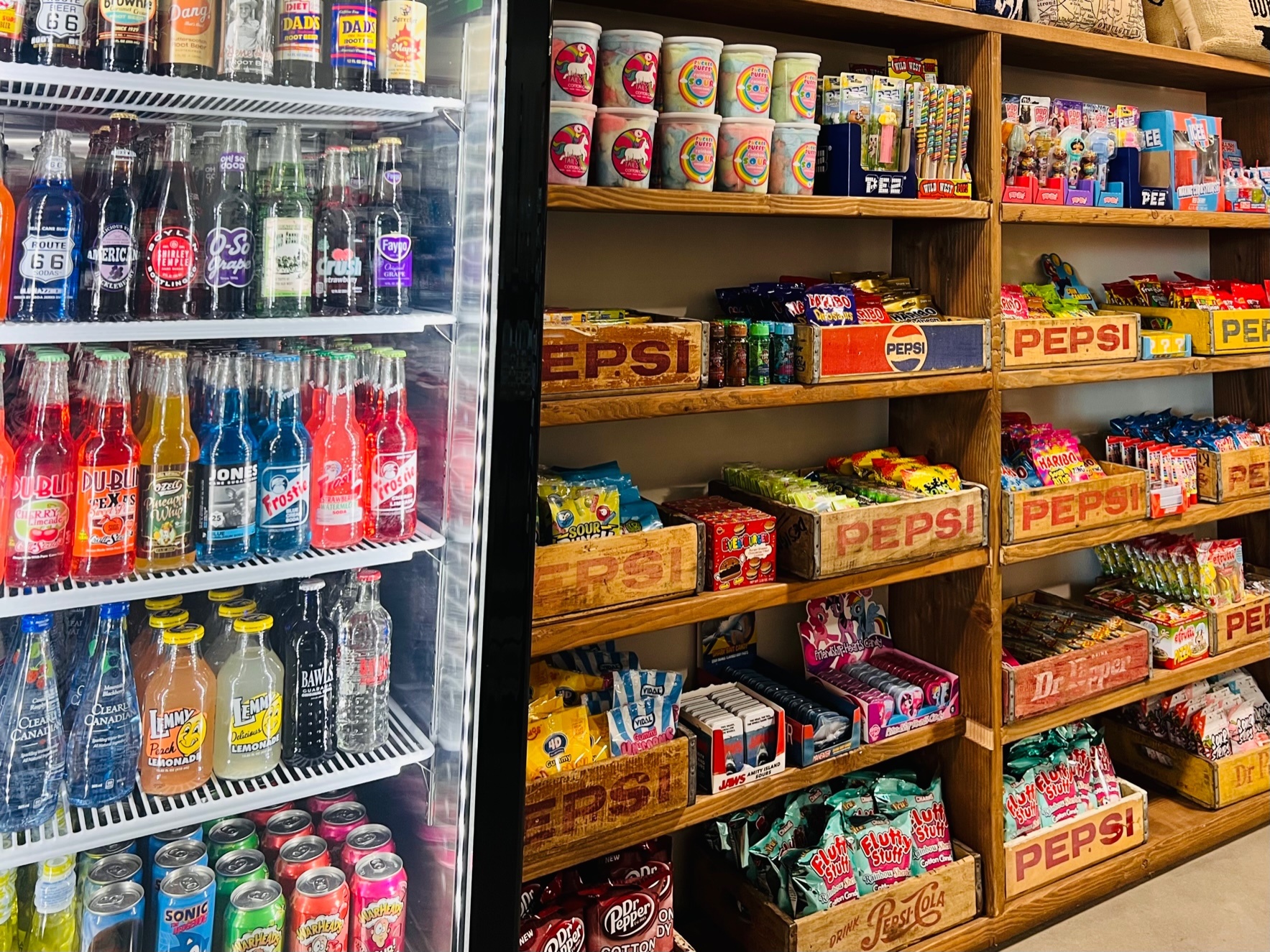 After our Oklahoma section, you'll come across the bodega area! Featuring both classic and funky candies + sodas! Everything from Dad's Root Beer & Clearly Canadian to Pez & Pop Rocks! Come grab an ice cold soda from the fridge!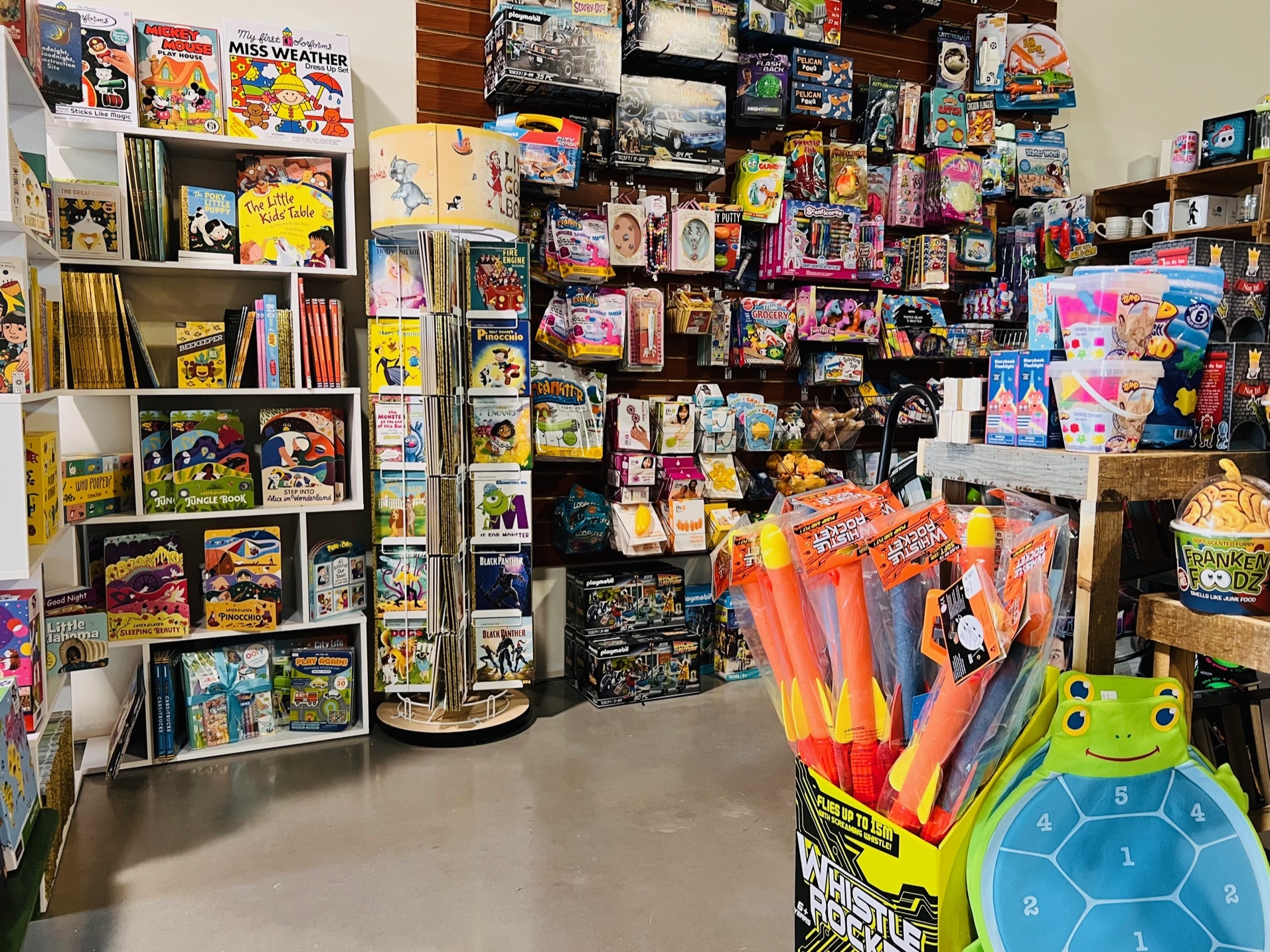 After the candy & soda, you'll be greeted with a colorful & excited Kid's zone! With toys for all ages and budgets, this is a one stop shop for making your kiddos day!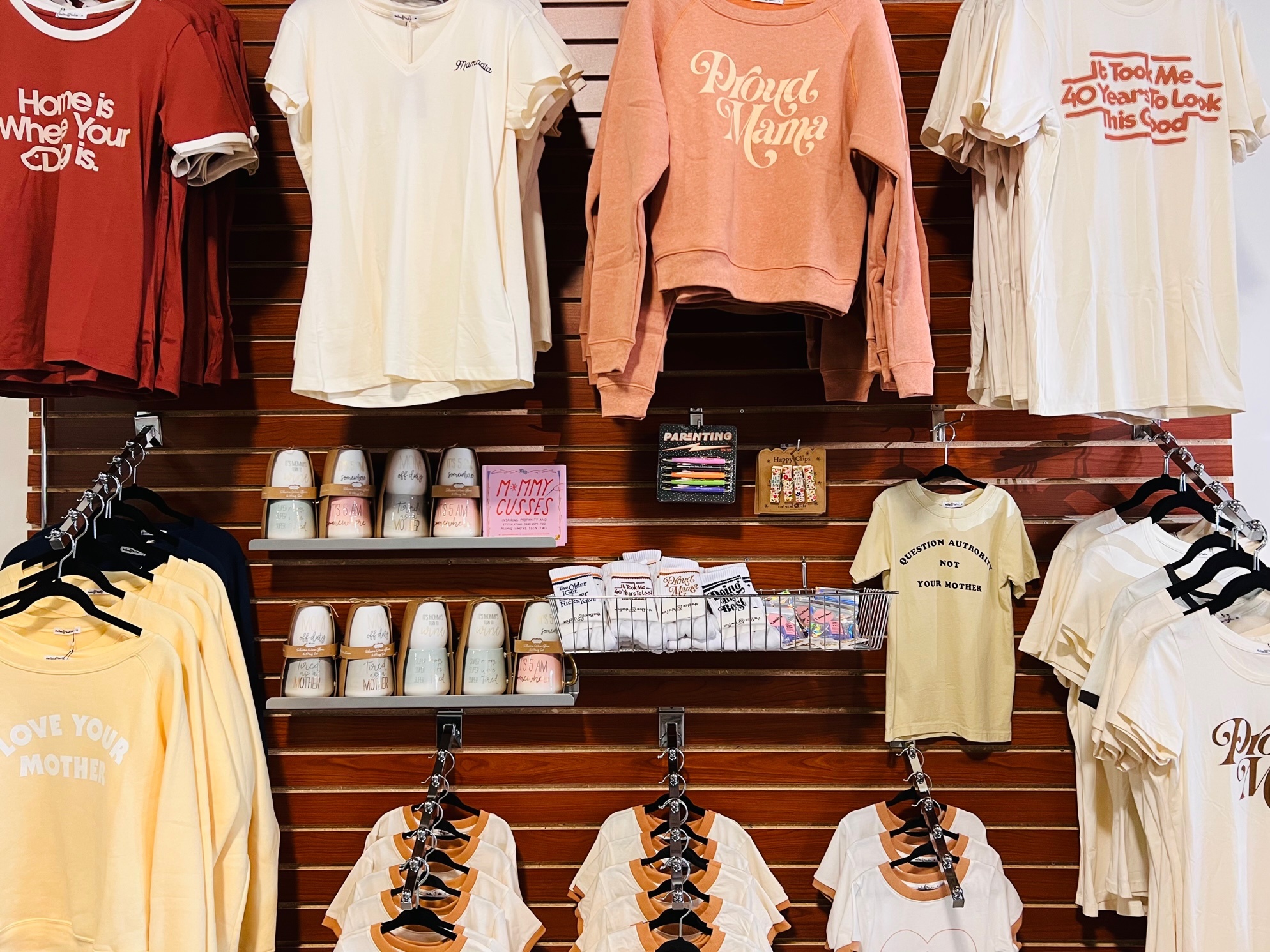 Opposite the kid's section, we have a lovely wall for celebrating Momma's! Moms make the world go round, so stop by this area and get her something sweet! We have tshirts, cozy sweatshirts, mugs & wine glasses, clips, pens, pins, books, & more!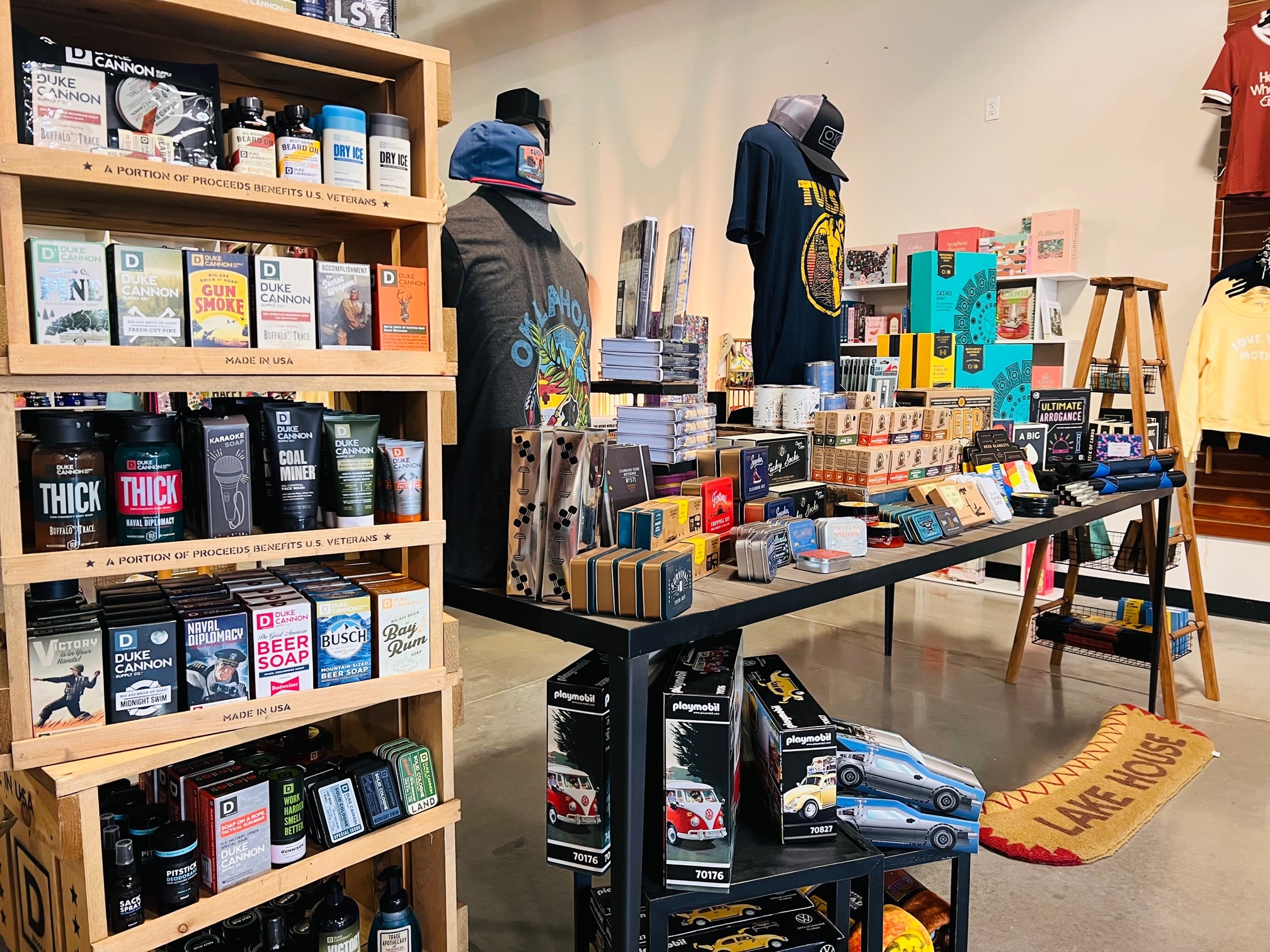 Floatin' real cool in the middle, we have our Men's gift table! Here you'll find soaps, cologne, games, collectables, hats, koozies, & more! This area is a one stop shop for making' your dude swoon!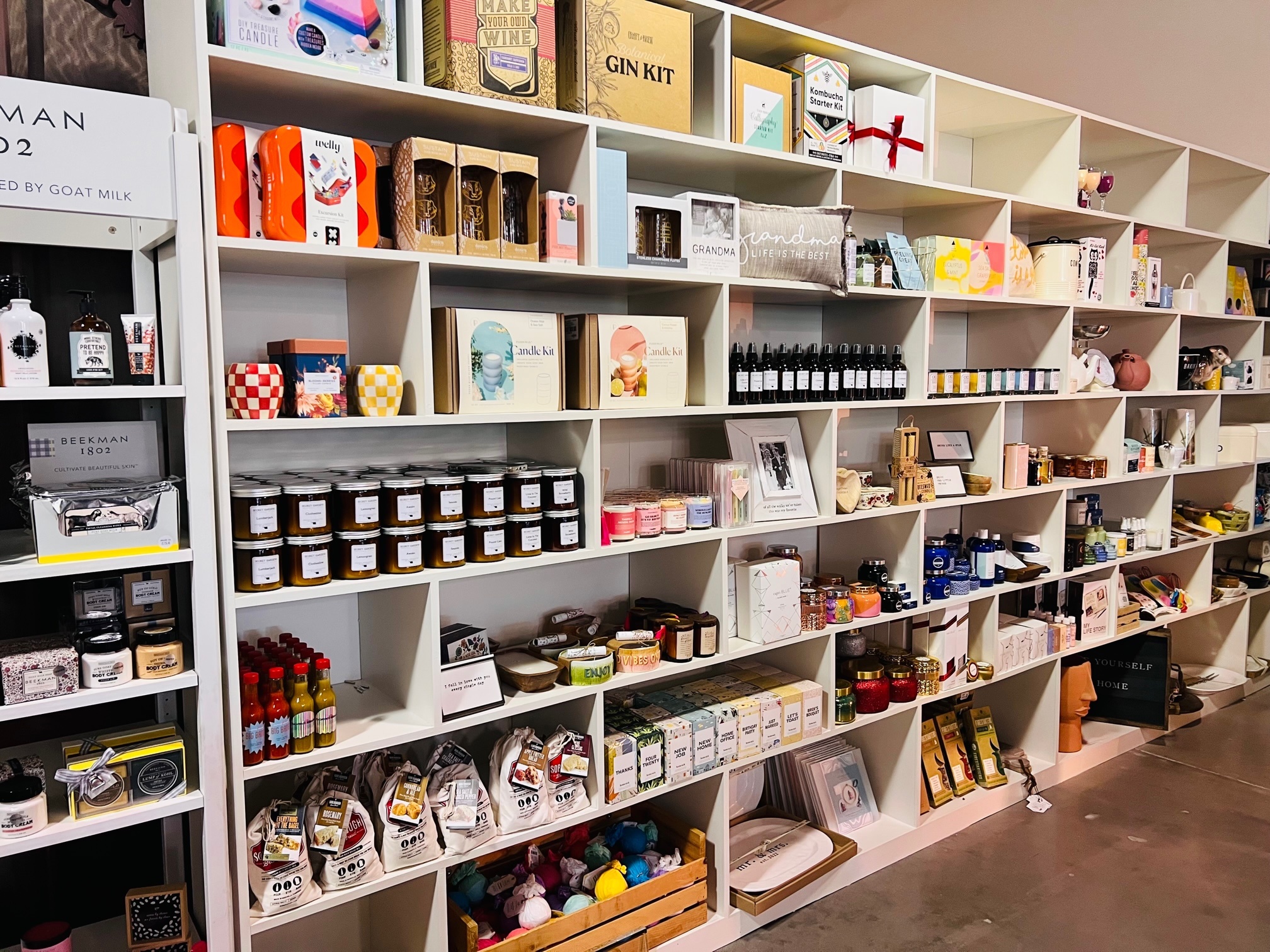 Behind our Men's table, you'll see our Women's/Home gift section! Complete with this amazing wall of shelves. In this area you'll find candles, kitchenwares, bath bombs, & all the home decor of your dreams!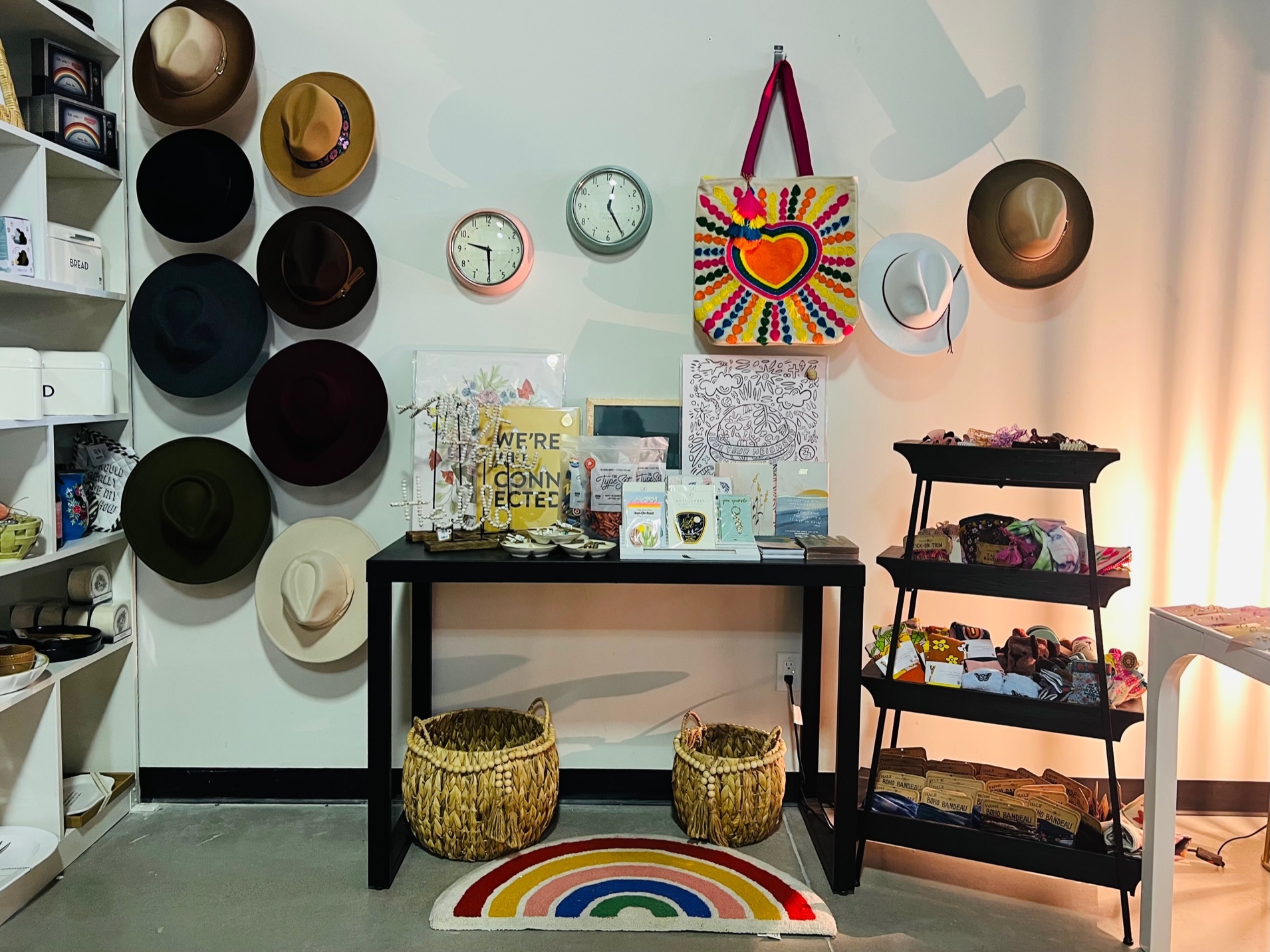 Nesting in the Women's section, we have the most adorable hats you'll ever see! You can also find Boho Bandeaus, hair claws, & some real cute wall clocks over here!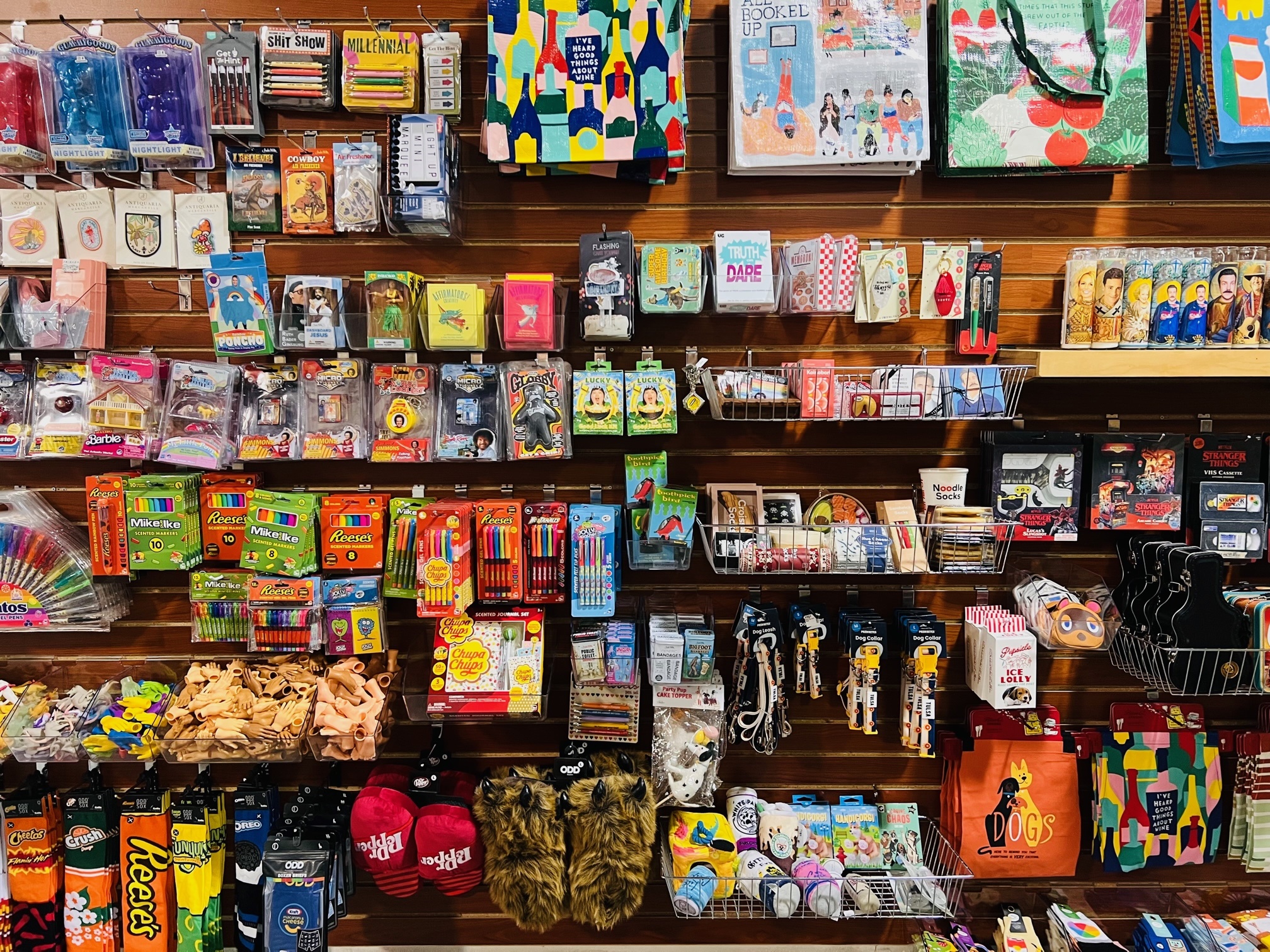 And finally, opposite the home section, you'll find our funny/novelty area! In this zone, we have gift mugs, celebrity votive candles, doggie gifts, air fresheners, pins + patches, silly socks, & most importantly.. FINGER HANDS.
Beware, this section gets pretty sassy. You may even see a curse word or two! (All b*d w*rds are up higher so young eyes don't see them - but consider this your warning!)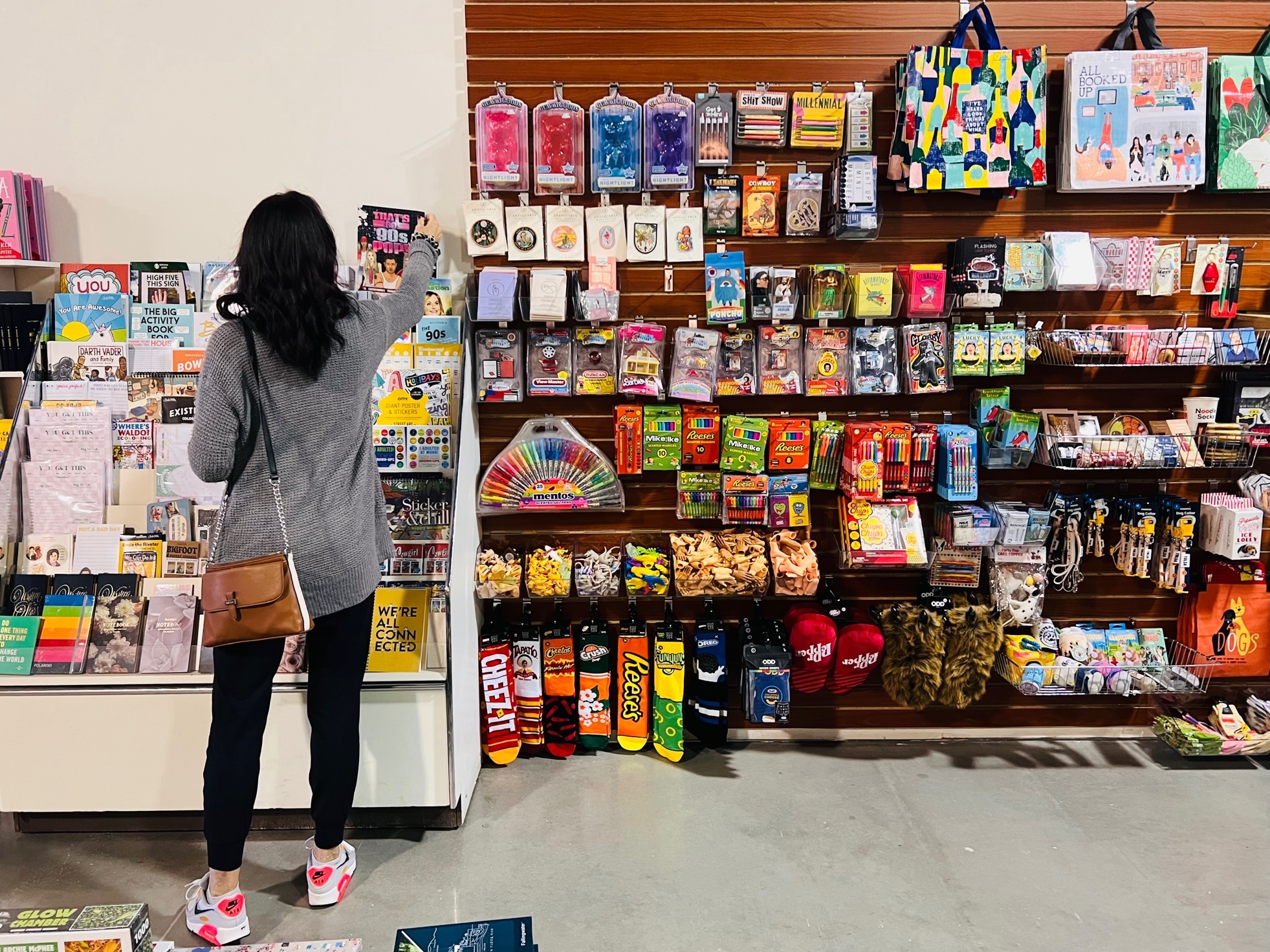 If you stayed on the virtual tour until the end, THANK YOU. And ya better get off your phone/laptop and come see us in person like right now! 9146 S Yale Ave (Suite 215)!